NYR 2002 - move 60 - White underneath
In discussing possible white plays at move number 60, I pondered about the exchange White at 2, Black at 1 (to remove some aji of the marked black stone). DJ proposed this sequence instead (he is quite right that White 2 - Black 1 is bad shape, and one does absolutely not like to play that way):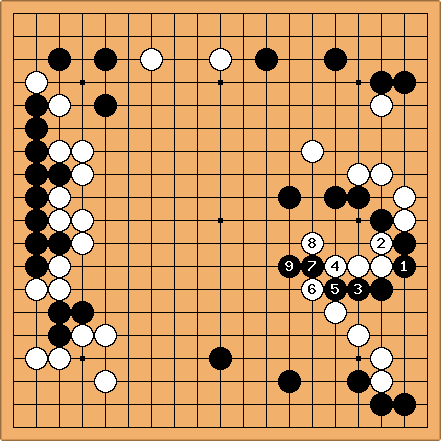 And White can absolutely not cut at 2. White 6 doesn't work, as the white cutting stones are captured after Black 9.
So instead, we would see:
---
--dnerra