Migeru Vs Alex Weldon/Splitting Attack Discussion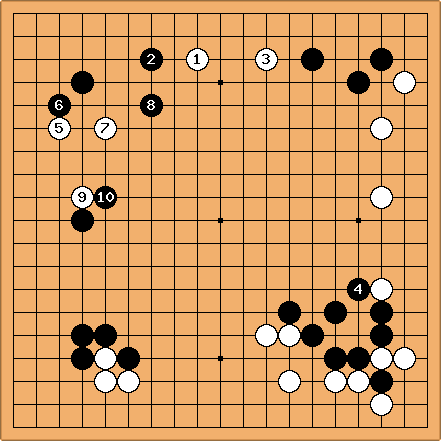 Alex Weldon: The move in question is

, and whether it is an effective splitting attack on the two White groups. It is my feeling that the groups aren't close enough together for this to be severe. My suggestion was for White to lean on the top group, since it's fairly stable to begin with, and then attack the left side group from the bottom, where Black is weaker (attack from the weaker side?).
Here's one possible way: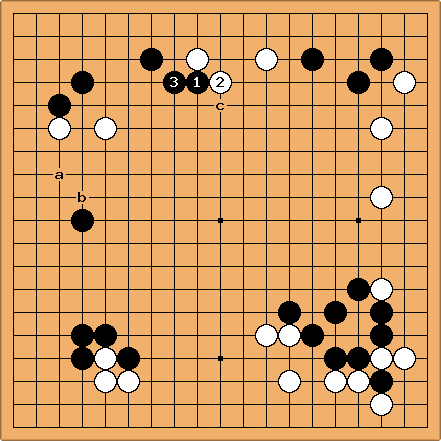 Now, the Black top side is much stronger than it was before. If White allows herself to end in gote by protecting the weakness in the top group, Black can attack while making territory at, e.g. a. If White takes sente to play, e.g. b, as she did in the game, Black can later continue leaning at c, or attempt to exploit the weakness somehow to attack the top side group.