Malcolm/Lim on a Sedol fuseki
(080325) I saw Maître Lim last saturday at the Paris Go tournament. Among other things, he made the following comments on a recent Lee Sedol fuseki. The game is from the 12th Samsung Cup, final round 1 (2008-01-21) -- Park Yeonghun vs. Lee Sedol (White).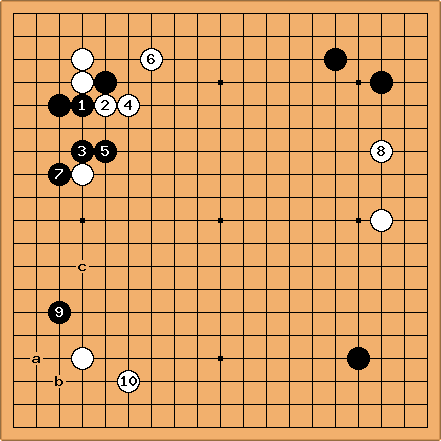 After

, a-b-c followed.
Now Lim suggests the pincer at

should be at a57[1]. He gives the following alternative to

, giving a better result than Sedol's play: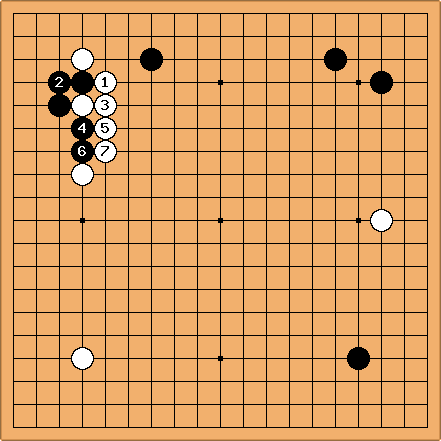 As the ladder isn't good, White has to atari on the other side at

. After White 7, what should Black play? Answer:[2]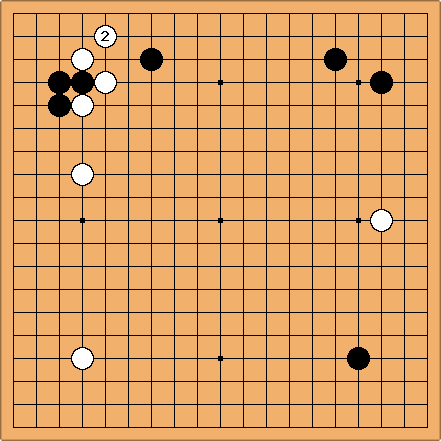 Lim did explore another set of variations, unfortunately I can't really remember now. Did it start with this?
Lim was also scathing about

, which according to elementary go theory should be on the other side ("open up new territory", "don't play close to strong stones"...)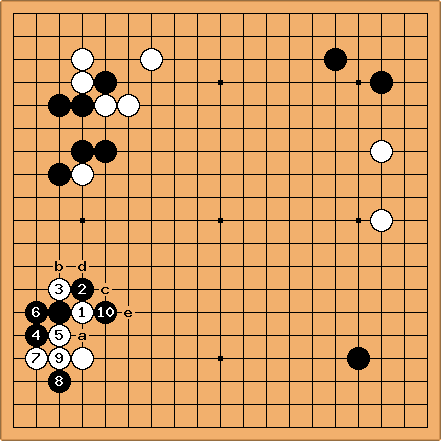 After 10, a-b-c-d-e and Black is over-concentrated.
Lim does not think much of current top pros' fusekis.
Maître Lim is 85 years old.
---
[1] Using Audouard coordinates here.
[2] White should play keima on the second line at a28. The position doesn't look good for White. (When Lim asked me the question, I could only come up with a27.)