Ladder Exercise 1 / Attempts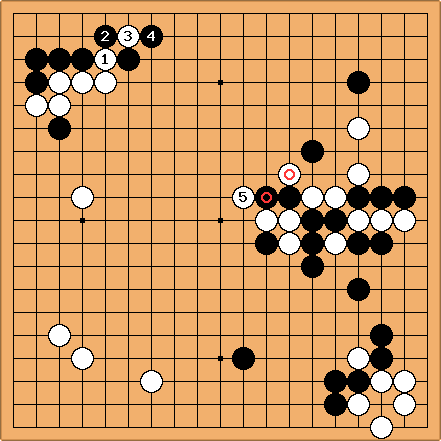 unkx80: Since nobody gave it a try for ages, I shall give it a go.
After making the exchange of

to

, the ladder at

works.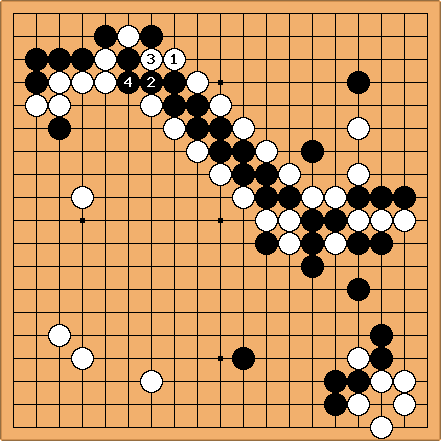 bobulatorm nice! surely it is worth more to B to not defend the peep though?
ChrisSchack:

in the first diagram threatens to kill the whole corner, as well as making the cut-off stone weak and making the other B stone more difficult to pull out. Not that I can judge which is worth more ... but W gets one or the other, where neither seemed to work.