Kyu Exercise 47 / Attempts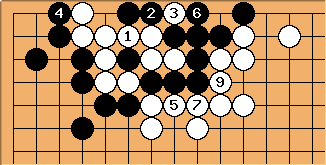 JoelR:

seems to work. It doesn't lose a tempo, because Black must play

before getting on with taking White's liberties, and it costs Black a liberty. It looked odd to me at first, because it looked like White was trying to make eye that was already ruined.
unkx80: Yes.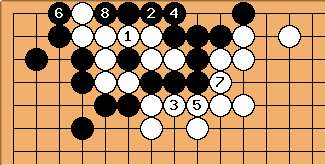 Compare this failure diagram. And

at

doesn't work, because after

at

, White is way behind on liberties.
unkx80: Not "way behind on liberties", there is only a difference of one liberty.