Kyu Exercise 202 / Attempts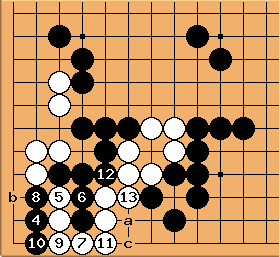 Dieter: ladder looming

must probably come earlier and W van then sacrifice If W resists with b in the upper part then B has time to squeeze.
RueLue: what about first playing W on 12 - one more liberty
---
I tried to transcribe the refutations continuation Uberdude/snakesss? suggested on OGS, hopefully I got it correct...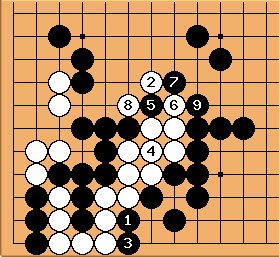 (

isn't the only way for W to try to gain liberties but playing it at 7 is easier to refute; Other moves to consider are playing it at 5 or 6 but they simple as well?)
Then snakesss? suggested

here, what I think is a very easy move to miss, to keep the libs down. Really impressive...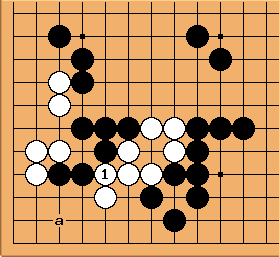 Considering the first variation where W is always a move behind, and having no change (I think?) to play

here once the a sequence is started, this

seems like a good first move?
---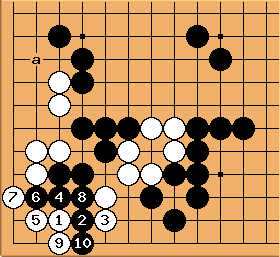 Just one caveat, the OGS AI suggested 9 instead of connecting with this on an open board. Maybe if W did connect, after a or something similar, W isn't completely alive, yet?
---
The more I stare at this, the less it seems like a kyu problem... :/