Kikasare Example 1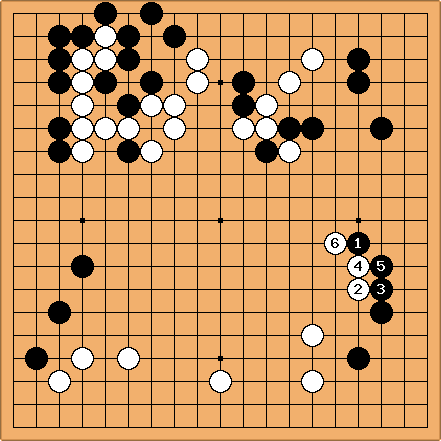 Dave This is from Game 2 in the 1st World Go's Strongest Tournament. White responds to

with

,

, and

.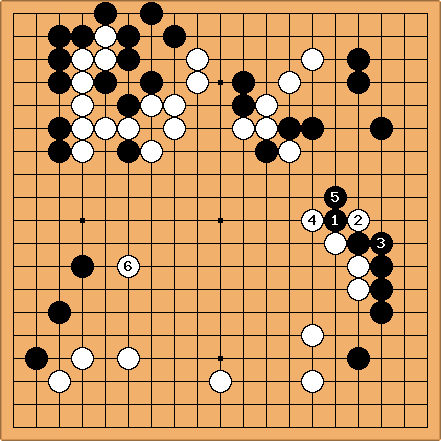 White's kikashi, Black's kikasare: According to a game commentary by Takemiya in the October 1996 edition of Igo Magazine, if now Black continues with

, White will force with

and

before playing

on the left to enclose the bottom on a large scale. Combined with White's thickness at the top, White has a very interesting position.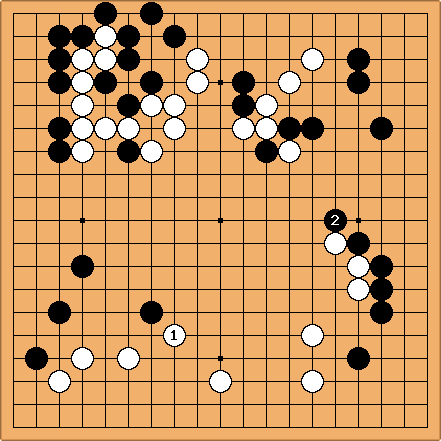 Black's kikashi, White's kikasare: In this position if White replies at

, Black happily turns back to the right side with

having drastically reduced White's opportunities on the bottom. The game prospects have reversed and White has a "no win" position (Takemiya).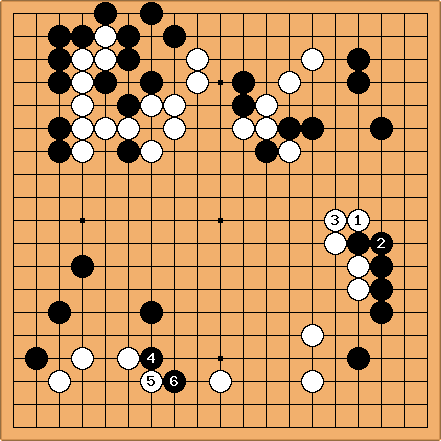 White plays

and

in order to avoid being forced on the left. This gives Black the opportunity to break into the bottom side with

and

.
---
Bildstein: This looks like mutual damage on a large scale. I wonder if we could consider mutual damage to be a way to avoid kikasare.
Charles Matthews There's certainly a basic point here. To avoid being forced, quite generally, and to get away from following the opponent around, mutual damage assessments have to become routine.