Katsuma Shiro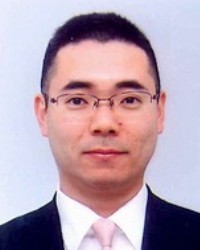 勝間史朗
b. 1974-05-26
Kansai Ki-in professional
1p 1992-12
2p 1993-09
3p 1994-10
4p 1996-06
5p 1998-03
6p 2000-09
7p 2004-04
Katsuma was the student of Honda Kunihisa.
He made it to the fifth round (the round of 32) of the IGS World Rapid Championship.
In 2016, he was playing on IGS as Katsuma.
Katsuma's style is "calm". [1] His hobbies are reading and studying philosophy. [2]
[1] Jisho defines this term, 自然体, as "natural posture (esp. in ​judo); natural stance; natural attitude; relaxed manner; calm manner".
[2] 哲学すること -- or should it read "philosophising"?