Kamiya Tetsuo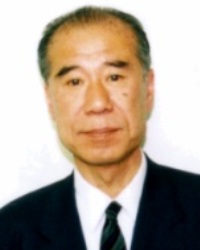 紙谷 哲雄
b. 1939-01-26
retired Kansai Ki-in professional

1p 1955-04
2p 1957-06
3p 1959-06
4p 1963-05
5p 1967-10
6p 1978-05
7p 1997-03
8p 2020-10 ret.
According to his Kansai Ki-in profile, his hobby is travelling and his playing style is "わからない", which seems to translate to "hard to follow".
His

Go4Go profile only has one game, a 2010 loss to Kiyonari Tetsuya.
He also has a

Kansai Ki-in page and a Chinese biography

on Baidu.