IgoHatsuyoRonProblem35/Attempts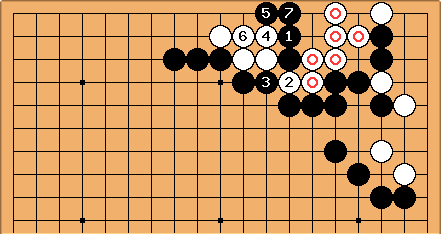 Imagist:

fails because after

the marked group has two outside liberties, enabling white to play atari from that side.
Bill: does not fail. (Hint.)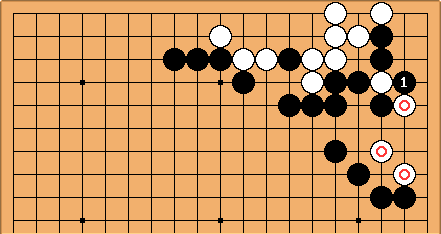 Imagist: This

kills the marked stones in gote.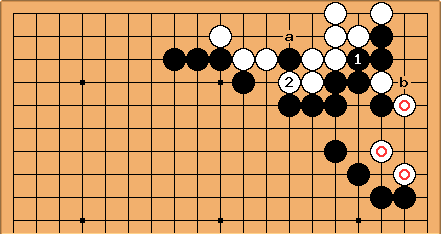 Imagist: This

is sente because it reduces the liberties of the white group, threatening to make black a effective. It also means that white b is no longer sente, since there is no longer a cutting point, so white's three stones on the right are dead. Killing these three stones in sente is the best local play I can find, but it seems like there should be a better way to play.