IgoHatsuyoRonProblem127/Attempts
Here is the stated problem: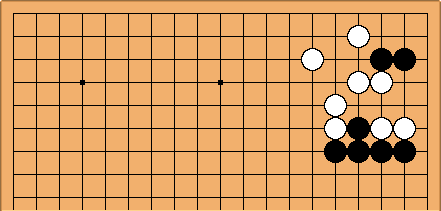 C0nfuseki: Ensuring connection seems fiendish. However, this ensures that all possible moves can be trimmed early in thinking about the combinations. My only guess is attempting connection through an unfavourable KO fight.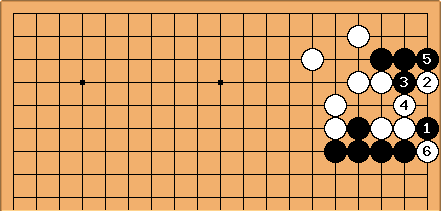 Herman: This one works. After

, White can't connect.

is pointless, you just capture it and White gains nothing. The more tricky question is: What if white blocks with

?
---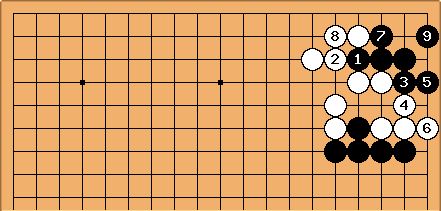 Bass: Maybe life in the corner would be ok? This is what I had in mind: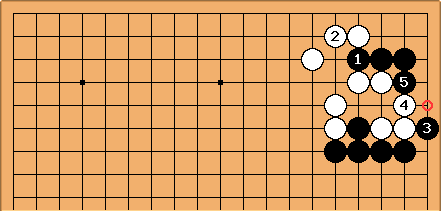 If white resists, then black can connect because of the liberty problem created by

.
Oops, white can cut by playing

at the marked point. So black needs another move..