Gokyo Shumyo, Section 4, Problem 90 / Attempts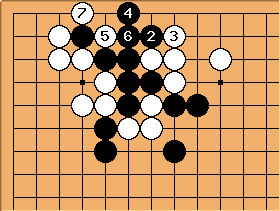 Hanging connection fails. (And the other one too, in the same way.)
tapir: More general: two hane usually equal one liberty, but you have to leave them alone and don't take the gained liberty yourself.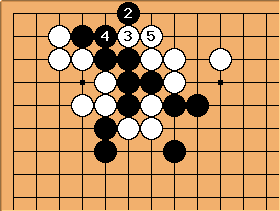 And this, and other initial responses by Black, don't stand a chance.
Skylancer (3k)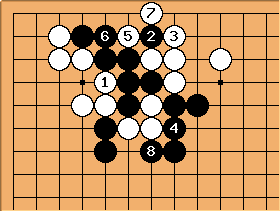 xela: What about this?
---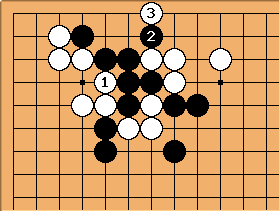 unkx80: No attempt from me because I seen this problem before.
From what I remember, the clamp at

here should result in a ko which White takes first. But this is not the solution.
---