GokyoShumyoSection3Problem2/Attempts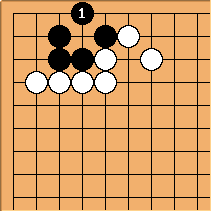 xela: White has two ways to make ko here: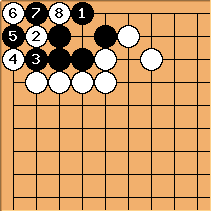 xela: This is the best way: it's a two-stage ko in white's favour, and white gets to take first.
tapir: This is a direct ko in my book - but White taking first is an advantage over the second one.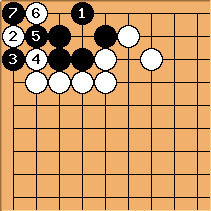 xela: Direct ko, black makes the first capture.