Gokyo Shumyo, Section 1, Problem 49 / Solution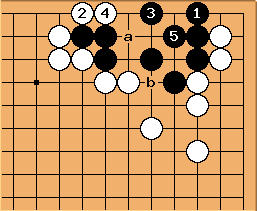 Now a and b are miai for the second eye.
Either Black makes an eye at a, or White has to almost fill his eye space with bent four - a living shape.
---
---
---
---
This seems to not be a trivial move to refute.
Go to Problem 50
Back to the series