Gokyo Shumyo, Section 1, Problem 39 / Solution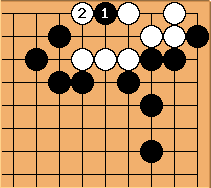 Now

and

are miai for the protection of the second eye.
---
Once the vital point has been played (

in the solution diagram) there is not much room for mistakes by White, so we will concentrate on what can go wrong at the first move.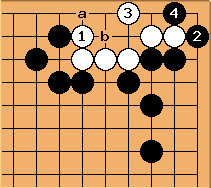 is a natural move. But up to

, a and b are left as miai for the kill.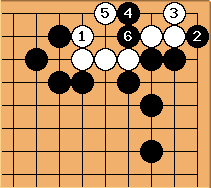 Here

and

are miai: up to

is one way for White to die.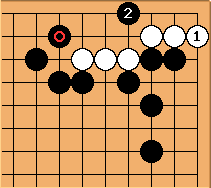 The 1-2 point is another natural point to try, to make life, but Black can occupy

, which is connected to the marked stone through a large monkey jump.
---
Go to Gokyo Shumyo, Section 1, Problem 40
Back to Kanazawa Tesuji Series