Endgame Tesuji 9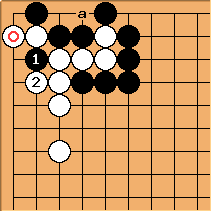 aims at the connect-and-die at a, but the cut at

allows Black to regain sente.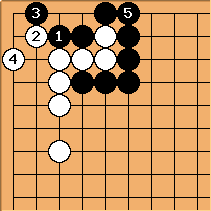 When White is komaster she can play

with sente.
If Black does not protect, White can play

to set up the throw-in ko with

. This ko is large, as Black threatens to win it with the capture at "a", and if White wins it she has the follow-up at "b".