Diagonal Moyo
A diagonal moyo is a moyo anchored at opposite corners spanning across the whole board. They tend to be huge, and on top of that, there isn't really space for the opponent to build a competing moyo. Of course, it isn't really something you can build unless your opponent lets you.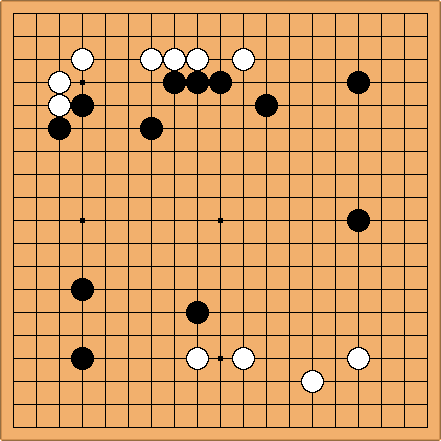 Here is an example of a huge diagonal moyo created by Takemiya in a recent title match with O Rissei.
Unfortunately, later in the game Takemiya played a move which even I could tell was ridiculously slack. The commentary went something like "But what on earth was Takemiya thinking with Black 43?!?!?"