Capturing Race Exercise 41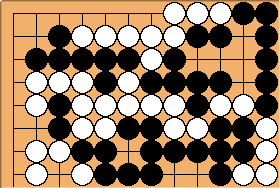 What can White do here to save the stones on the upper edge?
Solution?
Taken from a game between Kim Seung-chun 9P (W) vs Mok Chin-seok 9P (B) played on or before 26 December 2011 in a unidentified lighting event, 10 minutes and three 40 second overtime periods.