Bill Spights Opening Exercise With Elf 7 / Solution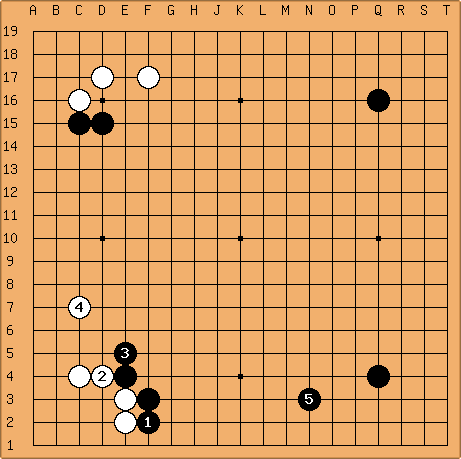 In Elf's mainline variation,

blocks White's group from the bottom side, and after White solidifies the corner,

stakes out the bottom side. It's an early moyo, but Elf still likes it. ;) I think that this line illustrates that the Black extension on the left side is just not big enough, by comparison.