Bill Spights Opening Exercise With Elf 2 / Solution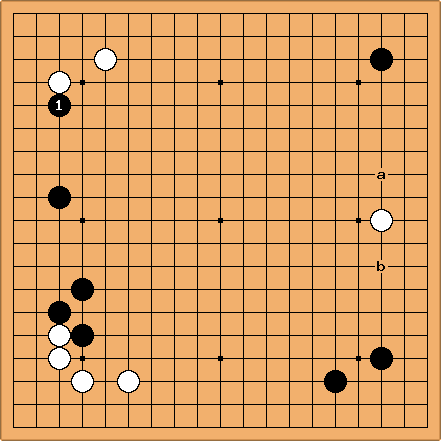 In its commentary, Elf preferred the 3d line attachment against the keima enclosure over the textbook play by 10½%. Elf has strong opinions, so I do not expect any other bot to have that large a preference, but I do think it will probably be substantial for that bot. It would not surprise me if another bot preferred to approach the White stone on the right side at or around a or b.
I don't think of the 3d line attachment as a non-human play. It was played in various contexts during the 19th century, and the bots may be bringing it back.