Big Eye liberties example 1
A capturing race with a 4 spaces big eye.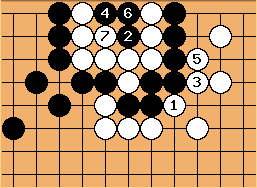 An internal eye of four points is worth five liberties in a capturing race.
It may look like White cannot win since Black has five outside liberties, but the four-point big eye gives White five liberties as well. So if White has sente...