Best Game of the Era
The Best Game Of The Era
April 10, 30; May 14, 15; 1820
White: Yasui Senchi (Nakano Chitoku)
Black: Honinbo Jowa

Move 101, the winning move: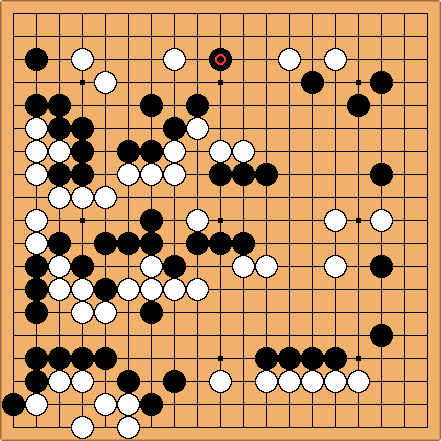 Jowa took three hours to think of the move. It is claimed that he figured out the remainder of the moves afterwards. In other words, he knew he would win by 2 points. Senchi took three hours as well to come up with his reply. The significance of move 101, even though it died, is that it set up a massive invasion of the top by Jowa as follows: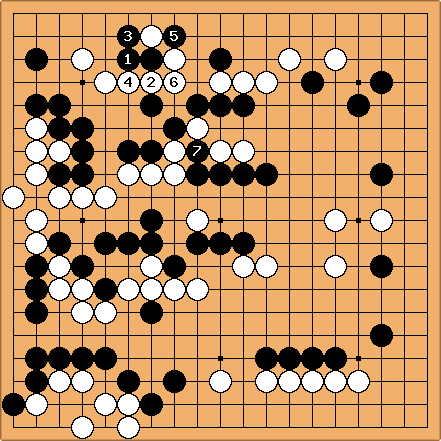 This sequence of moves made sure White had little territory at the top and in the center of the board.
-- Tim Brent