BeginnerExercise320/Attempts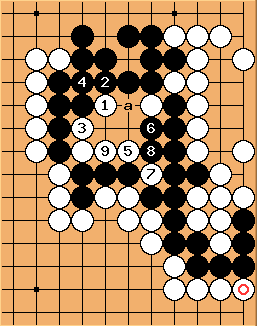 erkkierkki?: This is my try (black tenuki). My key stone is whites number 5. Black should cut losses by playing 'a' or just answer to initial move from white.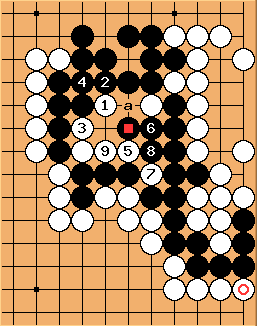 togo: This is better than nothing, but now

secures nearly everything, and in sente. This is also better for Black than playing

on a. This does mean that this

here is good, because White could have played a better

.
---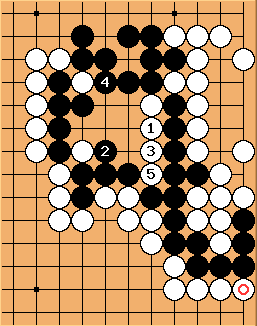 edmundangles: White can do better than catching 4 stones. After

, black gives up his big group and saves what he can.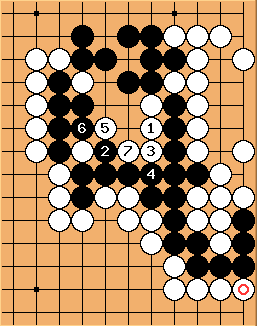 edmundangles: Black looses 4 more stones in connect-and-die.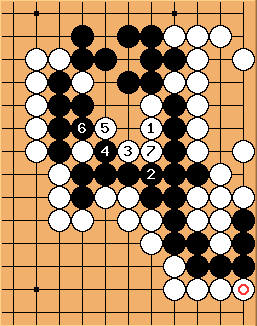 edmundangles: Same result as above.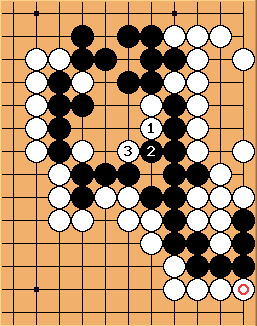 edmundangles: Connect-and-die even sooner.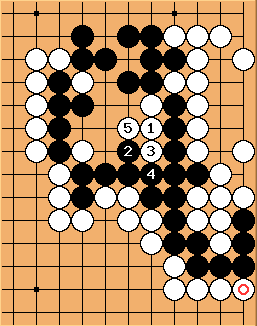 edmundangles: Doesn't help.

at

works as well.