Beginner Exercise 257 / Solution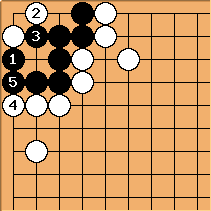 togo: This

loses White two stones and one ko-threat compared to

on

.
xela: This might look like a ko, but actually there is no way for white to put black into atari, so black is unconditionally alive in this diagram, and the two white stones will be removed as prisoners at the end of the game. Black shouldn't play any more moves in this position. I think "loses two stones" means "loses two points": in the first diagram on this page, black has 5 points of territory (counting the two white prisoners), whereas this diagram gives black 7 points.
togo: This

gets one ko-threat less for White than

on

.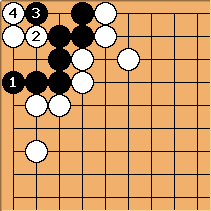 This is a ten-thousand year ko.
---