Beginner Exercise 252 / Solution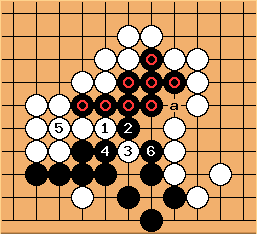 If

, then

blocks. Then if

, then

is an atari, and then

connects.
togo: This obviously only works because there is an additional freedom at a.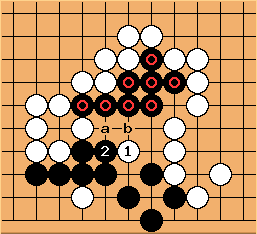 The tricky move is

. However,

solves the problem. Subsequently, if White a cuts the Black stones, then the atari at b transposes back to Variation 1.
The Black move at

is a mistake. Now, after

, Black cannot avoid the ko at a. Even if

pushes,

can block, and then a Black move at b will be self-atari, so the ko still cannot be avoided.
---