Beginner Exercise 216 / Solution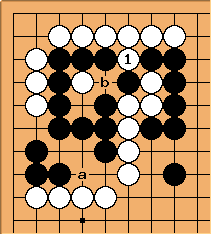 separates the black stones, hence they cannot run away. a and b are miai.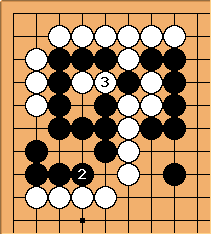 If Black played

, this is the result. Now Black has only one eye.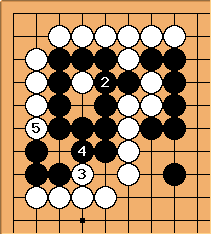 If Black had answered at

, Black can also get only one eye after

and

.
---
ichundso?: i dont think that "a" is helpful because black should just ignore this knowing that hes dead and than use the kothreats at "b" and

/

later on.

should be ignored as well, but this would only leave one kothreat , so this is slightly better i think
unkx80:

connects outside and escapes. Ugh.
---