Beginner Exercise 206 / Solution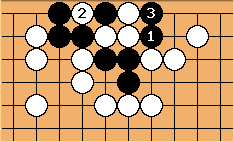 This problem is slightly tricky if you never seen such a technique before, but there are only three moves to it.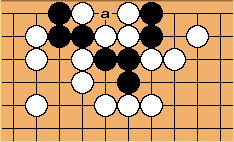 White would like to play at a to almost-fill the group into a bulky five, but this move is suicide. This is what we call oshi-tsubushi.
Bonus question: In this result diagram, how many points of territory does Black own?
NecRock?: I'd say three... (Or 3.5? I'm still not entirely clear on all that miai counting)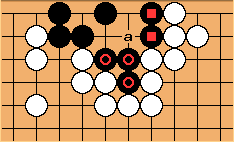 NecRock?: (if stones are added) A white play at a would threaten both marked black groups
---