Beginner Exercise 181 / Solution
If White is to move, White lives by capturing with

. Now White can secure two eyes by playing a or b.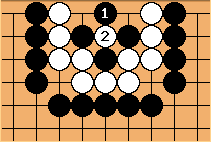 ...or, Black can choose to make a ko for the life of the White group by playing at

.

takes the ko first.
If Black wins the ko, he will connect at

, making a crossed five. White is dead since Black can almost fill with a rabbity six.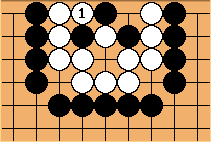 If White wins the ko, she will make two eyes by capturing at

.
---