Beginner Exercise 171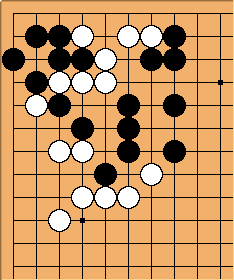 The point of this problem is really not for White to make two eyes at the top, in fact, it's simply impossible to do so. Rather, this is a problem on connection, that is, how can the group at the top connect to the group outside. This involves a commonly seen tesuji.
I don't think there are many problems of this nature on SL, probably because many people in SL have taken such connection techniques for granted.
---