Beginner Exercise 168 / Solution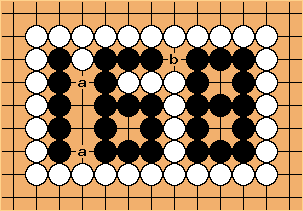 The digit "8" has two eyes and is alive on its own.
The digit "6" has one eye by itself, but making another eye at "a" and connecting to the digit "8" is miai.
The digit "1" has more than a bamboo joint connection to the digit "6" and hence its alive too.
---