BSR 2003 B5 Alternative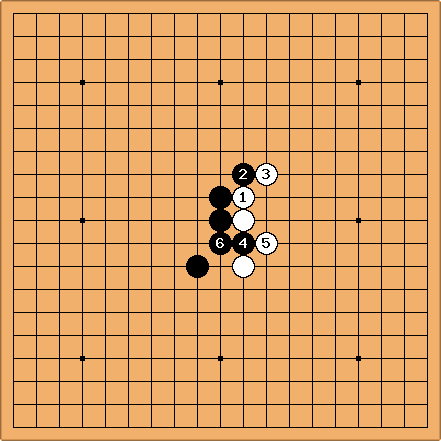 And White is forced into terrible shape. Instead play 3 at 6 might reduce the damage, but then Black's shape still looks a little better. (Expect a double hane next.)
So probably White has to treat her stones lightly.
---
Bill: I think you have shown us an obvious wrong answer. ;-)

dnerra: Yes! :-) I think I mostly wanted to point out that starting with a fight at tengen doesn't mean you can easily avoid terrible "joseki" mistakes, i.e. bad mistakes in the first few moves. I think by the usual standard of "non-joseki", the diagram above is pretty much a disaster.
I don't know if there is an obvious right answer, but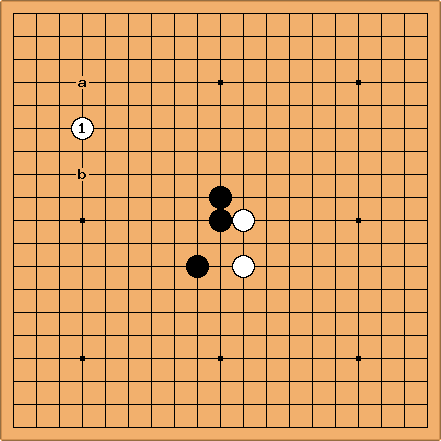 comes to mind.
dnerra: Then Black a or b next?