BQM 578
Iago Hello, I found this tsumego a while back but can't remember where and after spending way to much time on it, I still can't figure it out. By the way, does anyone knows where it's from ?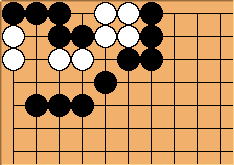 Thanks for your help :)
tapir: I don't remember, but if you click on the looking glass next to the diagram our Sensei will give you an answer. (It is included on In A Korean Baduk School.)
Iago: oooh nice feature thanks !