Attrition method mistake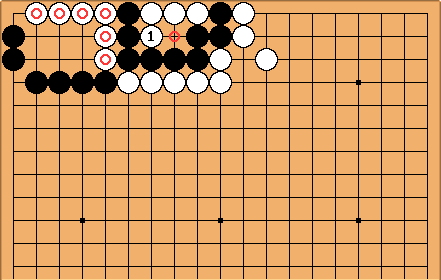 Suppose White is playing to remove Black's group on the upper side, as part of the method of playing inside systematically, to save the marked white stones in a capturing race (full details not shown).
Then White 1 is a clear mistake - should be at the point marked with the circle. The reason is that when Black captures White's stones now, Black will be alive.
Black has made life in tenuki, which is a pretty good trick. - Fhayashi