Attack and defence with Lizzie 1
Positional judgment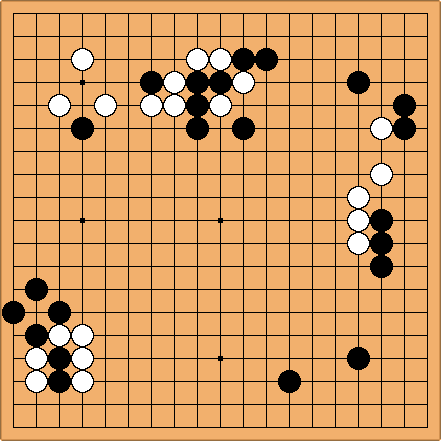 White has a big corner and a smaller one. She has influence on the right facing the center, but it's not very strong. Black has potential in two corners, influence on the left side and strong influence at the top, towards the center, although there is still some aji there.
Question 1 - what kind of play would you make in this position?
Question 2 - Suppose you'd defend the White group on the right side, how would you defend it?
Let's call in some help from a variation. Suppose White invades the corner
Attack