AlternetToNet11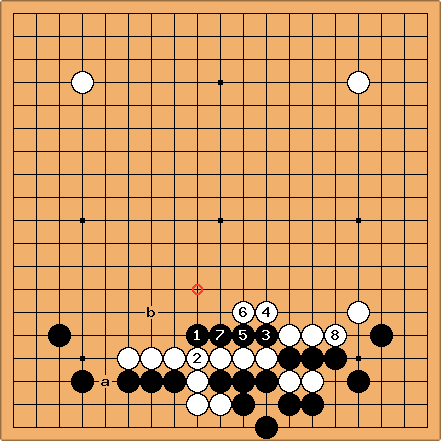 _a_, and _b_ almost being miai. If B _a_ then White _b_ and I think it is much easier for White to find life in center and capture points from chasing the Black group.
If B _b_ then White _a_ and either the three stones to the right die or B loses part of the corner to White. In either case W finds life and gains a minimum of fifteen points. Making a much closer game.

Charles Suppose Black now just jumps out at the circled point. White has two weak groups in the lower part of the board. And it seems to me that White will have strategic difficulty in making the two stars formation at the top work, as a strategy based on influence.