A ko as a ko threat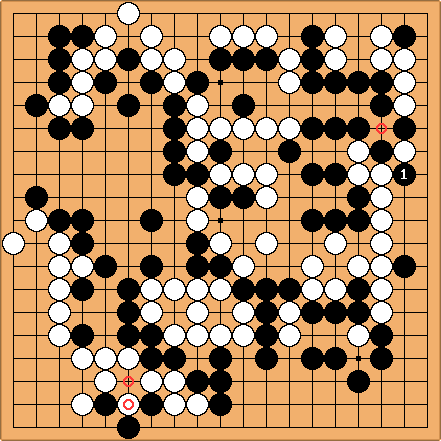 In this game, there's a big ko going on at the bottom. Black plays

as a ko threat which in itself enlarges the ko at the right side.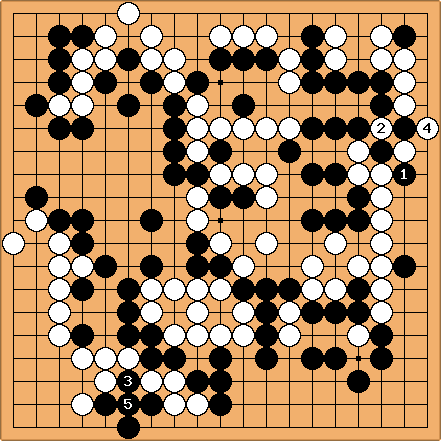 White takes the ko at

and resolves it at

. Black does likewise with

and

.

What's the value of this ko exchange? Let's evaluate the position if both had won the other ko: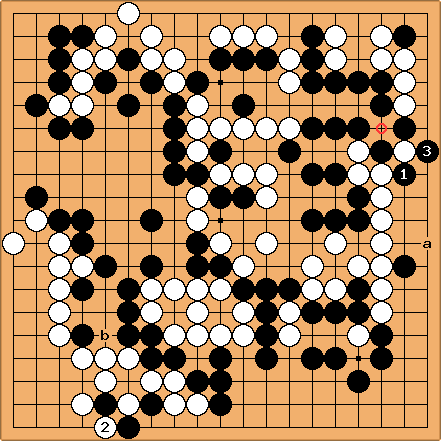 Compared to above diagram

makes 3 points, destroys 9 more and next a jump at a destroys 8 more in gote. Difference = 16
White makes 10, destroys 15 and also removes some aji (b is no longer sente). Difference = 25+.
Overall the exchange favors Black. Perhaps White saw the right side as potentially disconnected from the centre?
---
tapir: Shouldn't we determine status before counting territories? How does White live if she does not connect?