3564 enclosure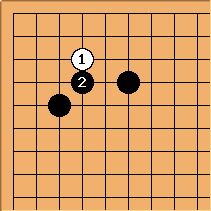 White can invade this way and live - as shown, it is the standard tenuki line of the taisha: see taisha tenuki variations. Black, however, will develop much influence.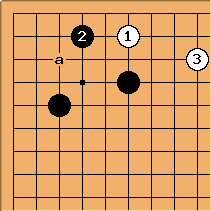 Another 'common' way to play against this rare formation:

on the second line makes

defend the corner space:

and a are effectively miai.
---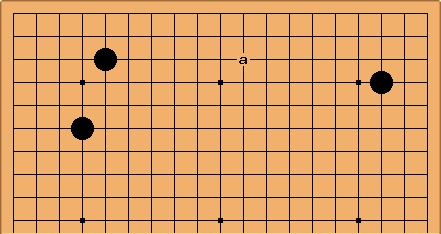 This has occurred in a few pro games, being played by O Meien in 2001. In that game White (Hikosaka Naoto) played a wedge at a.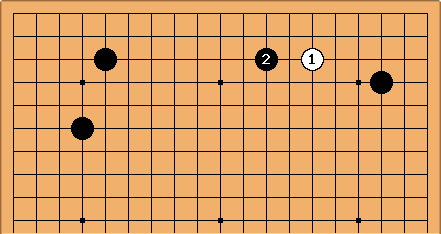 In an earlier game Rin Kaiho-Yoda Norimoto (B) 1998-08-06 White played the distant low approach and

was a pincer (unusual: see enclosure opening distant low approach, pincer). O Meien also played this enclosure-pincer combination against Lee Sedol in the 3rd CSK Asian cup in 2004.