3364 Enclosure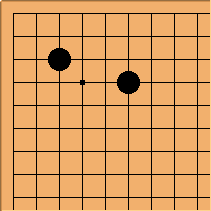 This is the most orthodox enclosure built from a 3-3 point.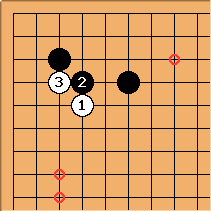 White normally tries to establish a group nearby, rather than attack Black here directly - for example by playing at one of the circled points.
If White decides on an intervention, the tactic at

is used in pro games. After

and

, we have a position better known in the variations for the 4464 enclosure.