124WS notcher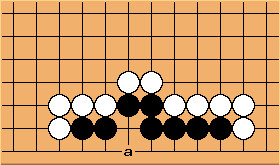 This is a critical notcher. Black is alive. Anything weaker is unsettled though. If both corners of the notch are empty, the shape is alive too. To prove the statements: if White starts at the vital point a ...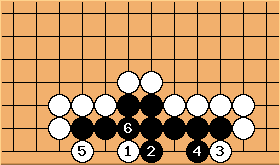 ...

catches White in a connect and die. The exchange of

-

is futile. Black does not get shortage of liberties.