Xuanxuan Qijing Problem 346 / Solution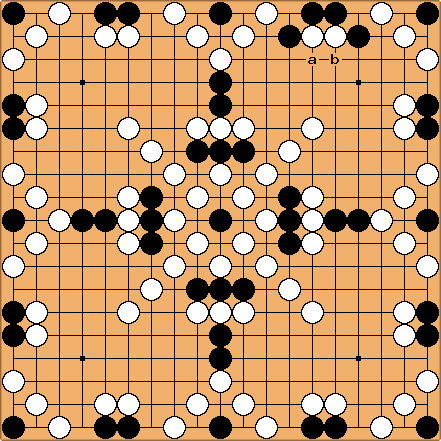 This is more of a ladder reading exercise than an actual problem. Black starts with either 'a' or 'b'.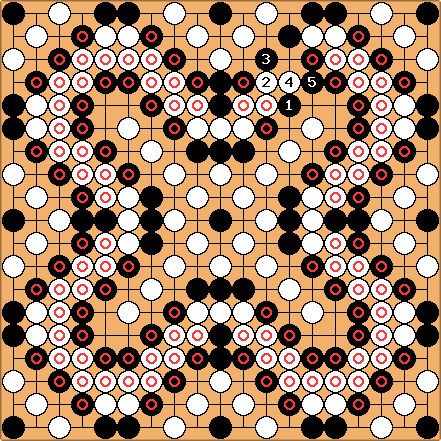 After the same sequence on everyside, eventually white is captured.
What if black started with 'b' in the first diagram? Try to read it yourself =).
---
DrStraw: W should just ignore B's first move and take the rest of the board. I guess W was a DDK.