Xuanxuan Qijing Problem 181 / Attempts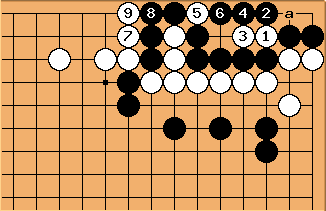 Tapir: After

black can live in the corner, but fails if it tries to resist.
1st attempt to resist: black can't fill due to shortage of liberties.
2nd attempt to resist: if black connects with B0 at , than white at a kills in a double snapback
---
tderz This is a sub-problem of one of the later problems of Igo Hatsuyoron, no.6 or 8 of the appendix.