TsumegoFromGames94/Attempts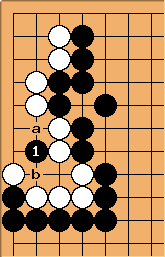 After

, a and b are miai.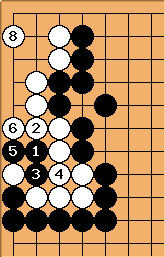 fractic: I don't think

is best. Sure it picks up a stone in sente but White saves most of her stones.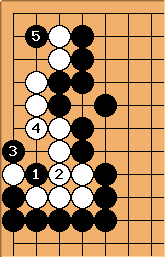 fractic: If Black plays the obvious double atari at

it's a different story. If now White tries to save everything with

and

then

kills the entire group. So white has to give up something to live.