TheWorkshopLectures/Questions
TheWorkshopLectures/Questions
Volume 6 Page 34
"After

, Black wins the capturing race" says Yilun Yang. Would someone care to show how Black proposes to win this race after White connects to the left of

.
---
Volume 4 Page 60 vs. Volume 6 Page 57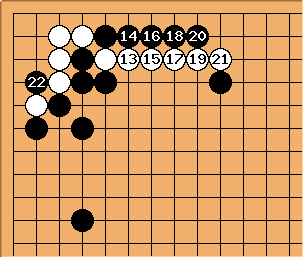 This diagram (p. 60 Vol 4) is accompanied by the following statement, "Black must extend along the second line to

in this sequence in order to have enough liberties to kill White in the corner."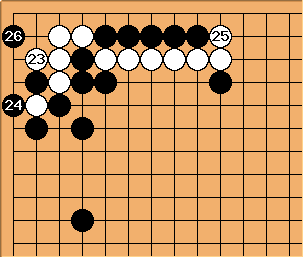 This is the continuation of the previous sequence (everything is shown on a single diagram in the book). Note Black

.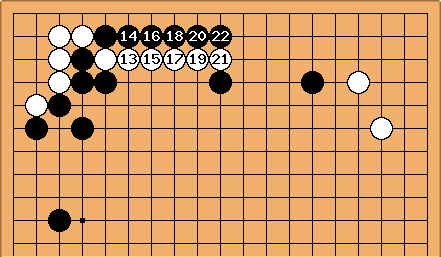 Essentially exactly the same position is considered on p. 57 Vol 6 (some external stones are different but they have no effect on the shown sequence). The text reads, "Black must extend all the way to

to get enough liberties to win the fight in the corner."