Tesuji From Amateur Games 4 / Attempts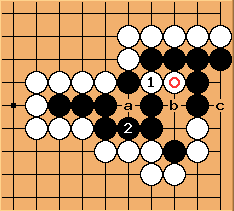 zinger: OK, here's my try.

is atari. If

at a,

at c kills. If

at b, then

at

,

at

,

leaves a and c miai, and again black is dead. So, black must play

, and there is ko for the group.