Retrograde Analysis Problem 1
This is an easy problem to start with. The position below is taken from a game Jowa 5d (w) - Genan Inseki 4d, played in 1814, which is famous for the fact that 150 stones are captured during the course of the game.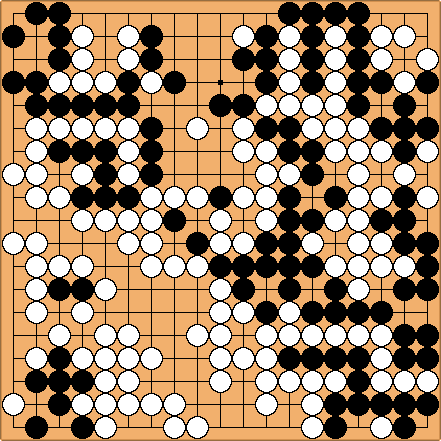 With move 334, White captured 34 black stones in the lower left of the board.
Which of the 33 white stones involved was this last move?!