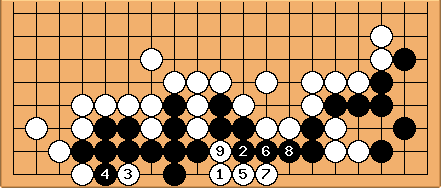 fractic:

is the vital point.

is also crucial, playing at

instead will allow Black to gain liberties later on. After

Black is caught in a double damezumari. If instead of

Black plays

then

and White still kills. If

at

then

and black can't capture the three white stones due to another shortage of liberties.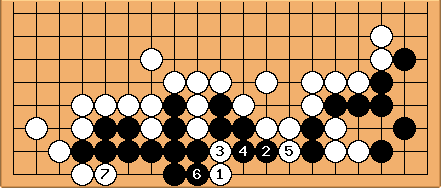 fractic: This

leads to shortage of liberties in another way.