RTG Problem 41 / Attempts
This looks like it works: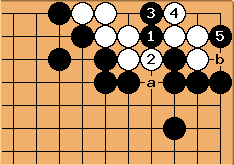 zinger:

threatens a, and if

, then

leaves white short of liberties and unable to push in at b, leaving only one eye.
---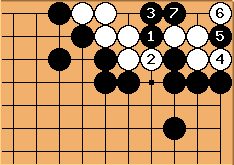 There is no ko, white dies unconditionally like this. He doesn't have enough liberties. Looks like the solution?
zinger: ah, fascinating. Good find !