Timm(5k): I don't see a way for White to save his stones, sorry ;(
Herman: What if I told you the problem is white to play and kill... :)
OscarBear?:I am only a poor bear, and I really don't get this problem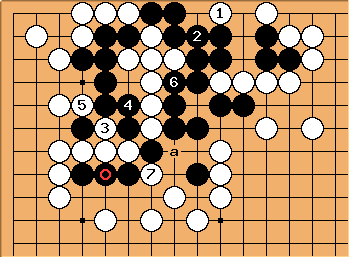 tapir:

is sacrificing white stones for three black stones, if you want to do anything at all, consider

at a.
---
Timm: This problem is vicious. At least I wasn't wrong with my last comment. :P Thanks Herman for the hint !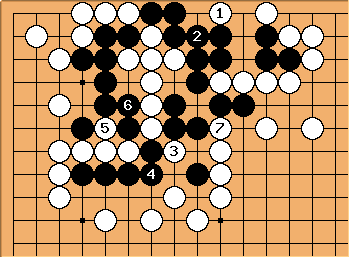 and

remove eyes in sente,

prevents Black from connecting there to make a seki, also in sente, and

removes Black's second eye.
tapir:

is not necessary. To be seki the other black stones would need to live independently.
Timm: Indeed...
This problem reminds me of a recent Go Game Guru problem, in which having an extra false eye in the vital space similarly reduced it. The problem led to this shape :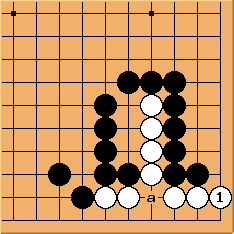 Even after

White's still unsettled, while she obviously would have been alive if she had had a stone at a.
unkx80: Timm, congrats for solving the problem!
I guess to the old timers out there, this problem is too typical of my style. :)