Positional Judgement Problem 5/Attempts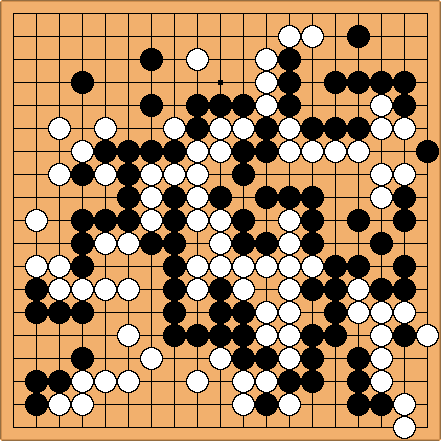 fcarbon: Black + 30?
Herman Hiddema: Agree :-)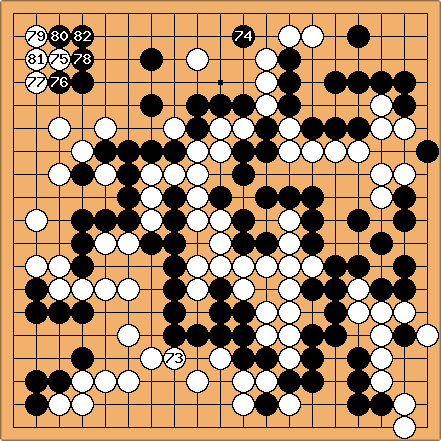 Herman Hiddema: This looks like a reasonable continuation for W173-B182, and after that its about 30 points (white must fill all outside liberties of the center black group at some point, but can count the shared liberties as points).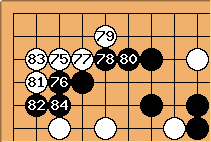 fcarbon: Black 176 surprises me: can't white live in the corner?
Herman Hiddema: True. I don't know what the correct way to play would be here. After

, there must be some way for black to damage white's left side. Though perhaps

should simply be at