OD1P - Aug 9 Problem / Failure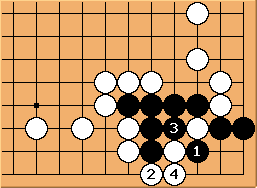 The white stone captured by 3 only makes a false eye.
---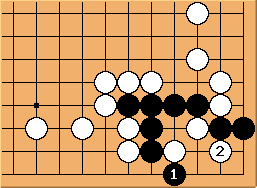 White makes a four-point nakade. Black is dead.
---
---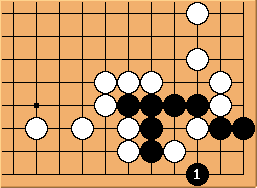 mgoetze: Since this is not on the solution page it must be a failure... could someone show me the refutation please? :(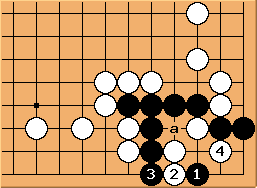 Gorobei: this looks bad.
mgoetze: Hm, now how did I overlook that white 4? Wouldn't be a problem if it didn't put the stones at the right in Damezumari.
tapir: Hm, am I missing sth or is Black alive after

at a? I am missing sth.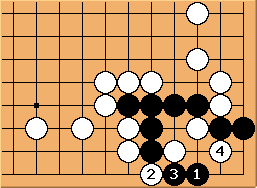 unkx80: How about this?
---